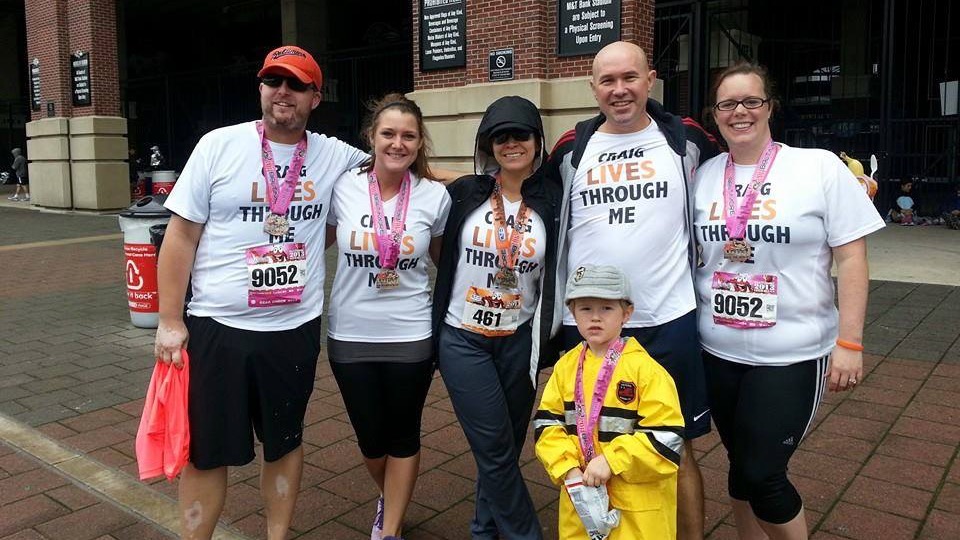 Support the dreams of young soccer fans with cancer by becoming a member of Team CWFund. Team CWFund is participating in the Baltimore Running Festival on October 15, 2016. You can join in as an individual runner or member of a relay team.
Commit to raising $250 for the CWFund and we register you for FREE! Send us an email with the information list below and we'll follow up with you about our process.
Name
Address
Phone
Birthdate
Emergency Contact
Race Distance
T-shirt Size

Men: XS – XXL
Women: XS – XXL: women to provide both Unisex and Womens Size
Race registration is FREE so long as you raise $250 for the CWFund. If you do not reach your required fundraising goal by October 10, 2016, you must reimburse the CWFund for your race registration fee and expenses, otherwise you will not be allowed to participate in the Running Festival. Participating runners will be given a link to the CWFund website to promote and collect donations.
Craig Willinger Fund race day shirt
Complimentary training from Dawn Litrenta of Charm City Run which includes a training info session and free gait analysis at Charm City Run Timonium and two group training runs
Pre-race spaghetti dinner
The funds raised from the Team CWFund Baltimore Running Festival participants will support the CWFund mission. The Craig Willinger Fund was created to show young soccer fans fighting cancer that dreams and amazing experiences can be part of their future. We honor these special fans with a once-in-a-lifetime opportunity to see their favorite team – domestic or international – play on their home pitch or another unique soccer venue.