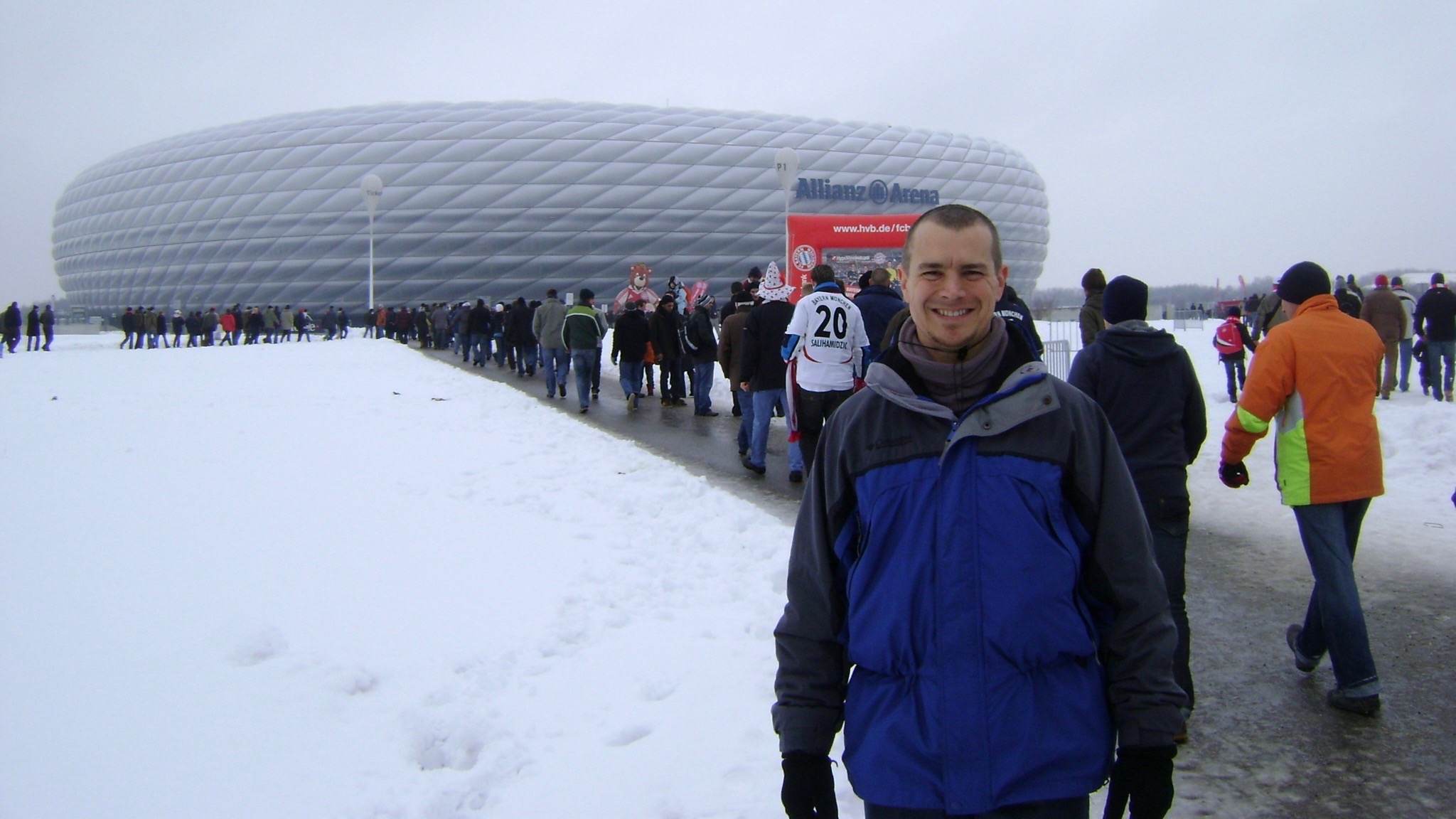 Craig Willinger grew up in the Highlandtown neighborhood of Baltimore, Maryland. Although his grandfather dreamed of Craig one day pitching for the Baltimore Orioles, Highlandtown's historic population of Irish, German, Italian, Greek, Polish, Czech, and Ukranian immigrants, plus a modern day infusion of Africans and Latinos, naturally cultivated Craig's passion for soccer. Craig grew up kicking the ball around whenever he could, joining pick up games in empty lots and at Patterson Park.
Craig was a proud Archbishop Curley High School alum (1987) where he played with Barry Stitz and Jason Dieter under Mario Scilipoti (all Maryland Soccer Hall of Famers), he also took the pitch for the Community College of Baltimore County (CCBC) Essex, St. Francis (PA), and Salisbury State University.
Life is Turned Upside Down
In March 2007 at the age of 37, Craig's life as a Realtor® and father of a blended family of four young girls dramatically changed when he was diagnosed with stage 4 chronic lymphocytic leukemia (CLL). An atypical patient for this type of slow-growing terminal cancer, Craig and his partner, Johanna Agueda, struggled emotionally and financially to find the right doctor and treatment that would give him some hope. Told he would likely have less than seven years, Johanna knew Craig needed something really big to inspire him to fight, and knowing Craig so well, she knew it would involve soccer. A passionate supporter of Bayern Munich, Craig had never seen his team play at home in Germany, and Johanna thought a once-in-a-lifetime experience like that would give Craig an escape from cancer and some much needed inspiration.
In the summer of 2008, a conversation among strangers at a Baltimore pub lead to stories about soccer and Craig's cancer battle. Darren Rudham, a member of the LFC Baltimore Reds — a Liverpool FC supporters club — took those stories back to the club with a big idea: to raise money to send Craig and Johanna to Germany. The Baltimore Reds hosted a series of small fundraising events and, within a few months, funded and coordinated a trip for Craig to see Bayern Munich play Koln in February 2009.
Craig was so inspired by the generosity of others and his own trip-of-a-lifetime that on his return from watching Bayern Munich he asked the question, "Why not for someone else?"
Once back in Baltimore, he gathered a group of volunteers, many of them the same Liverpool supporters that sent him on his trip, and began the Craig Willinger Fund. Although still dealing with his own chronic and terminal cancer diagnosis, he put all his energy towards fulfilling the dreams of other soccer fans fighting his same battle. In 2010, because of his passion and dedication towards the cause, the Craig Willinger Fund sent their first honoree on a trip-of-a-lifetime to the 2010 FIFA Men's World Cup in South Africa.
Learn more about the soccer fans who serve as CWFund board members.
On February 15, 2012, Craig Willinger passed away from complications related to a bone marrow transplant. Craig's dream of delivering hope and inspiration to young soccer fans stricken with cancer remains the inspiration and mission of the Craig Willinger Fund and lives through his family, friends, soccer fans, and CWFund honorees united by the knowledge that the beautiful game can fuel inspiration, passion, determination, and love.